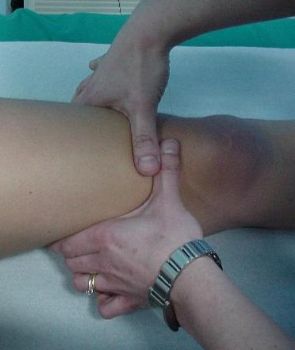 Last July my friend Lisa, who's also my massage therapist, got quite a shock.
For two years now she's been trying to get my lymph deposits to drain, especially those that build up under the armpits right behind the breasts and those at the inner knee. She was having some success, though I'd usually cry through most of our sessions when she'd get to those areas -- manual lymph drainage doesn't have to hurt, but when you're dealing with 34 years of blockage it HURTS.
Well, last summer Lisa talked me into joining her herbal company, Nature's Sunshine and in about July after a particularly grueling session, I went to the NS webpage to look for something to help. They had two products: Lymphomax and Lymph Cleanse. So I ponied up the $dough$ and ordered one bottle of each. For a week I followed the perscription on the bottle. Great results -- the lymph nodes softened. A lot.
So, after consulting with my herbal rep, I upped the dosage on the Lymphomax. 3 pills 5 times a day for one bottle, then reduce to 3 times daily, but at my period I go back to 5.
HOLY CRAP!!! My bust shrank, my neck, shrank and YESYESYES my knee finally just shrank like a deflated baloon. 4 inches in 2 weeks! As I do my morning Yoga and I've got my knee right in front of my nose I marvel that this is MY leg!
I still have the manual drainage by Lisa and I'll probably have to take the Lymphomax forever (and stand back when I miss a dose) but this is a true miracle pill. Totally herbal, no drugs. Makes you really thirsty then makes you have to pee (all that lymph-crap exits the body that way, so don't be surprised when your urine is acidic, dark and kinda smelly when you first start).
Well, I gotta get work done so I can get to bed; see ya'll later!
naturalhealingsolutions.
biz